Bookings/Enquiries:
02 4733 5161,
INT:

+61 2 4733 5161
Emergency After Hours:
0408 616 115,
INT:

+61 408 616 115
Email Us:
minibus@penrithminibus.com.au
While our vehicles operate 24 hours/7 days,
our office hours are 9am till 5pm Monday to Friday

Hunter Valley Wine Tour
Beer, Wine, Vodka, Schnapps & Cheese Tasting Tour – $95pp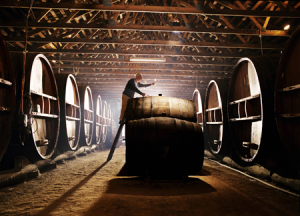 After picking your group up at 7.00am, we will head to the Hunter Valley. At 9.30am we will arrive at our first stop of the day: First Creek Wines. We will have a fun and informative tour of the Winery & bottling line and gain an insight into the daily operations of a working winery. The tour finishes at the Cellar Door where you can taste the end result and use their $5 voucher to purchase some wines.
The second stop of the day is at the Hunter Valley Gardens Cellars. Home to the "Tunnel of Beer" which houses over 500 Boutique Beers & Ciders. We  will taste 4 beers & 1 cider that they stock. You will then taste Vodka & Schnapps that are produced in the Hunter Distillery. They will also show us how to best match Chocolate with Wine.
When then have lunch (at own cost) at Harrigans Irish Pub in the complex. Most groups choose to have 2 people share one of their fantastic pizzas for $19.90 each. You can of course have one of their signatures dishes of Beef & Guinness Pie!
We then pop over to the Smelly Cheese Factory where we will enjoy a tasting of some of their cheeses. They also seel cheese from all over the world. Along with Olive Oils & Vinegars, Chutneys & Preserves. We can explore their gourmet delicatessen.
We then head over to McGuigan winery where the friendly staff will describe the wines they make and let us sample what the estate has to offer. You can of course purchase more wines at their Cellar Door. This winery can be swapped for one of your choice if you wish or a shop in the Hunter of your choice (maybe the chocolate shop), before leaving the Hunter at 4pm.
Wineries are subject to availability. Minimum 10 people.